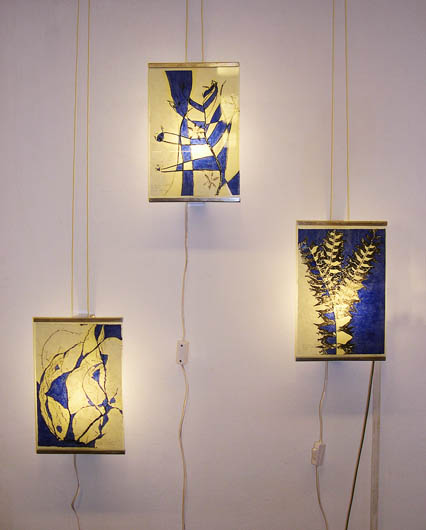 3 blue flower prints with with oil colour on Japanese paper (30 x 21 cm) in wall lamp shades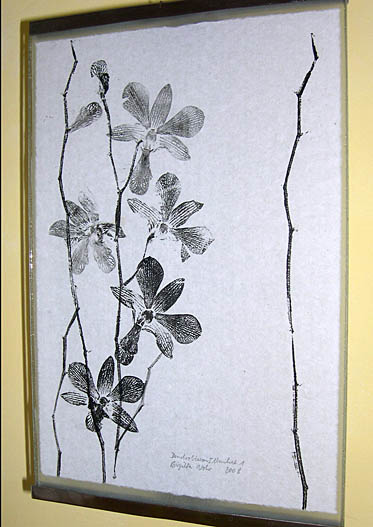 Dendrobium 1, 2008, flower print with with oil colour on Chinese paper (30 x 21 cm) in wall lamp shade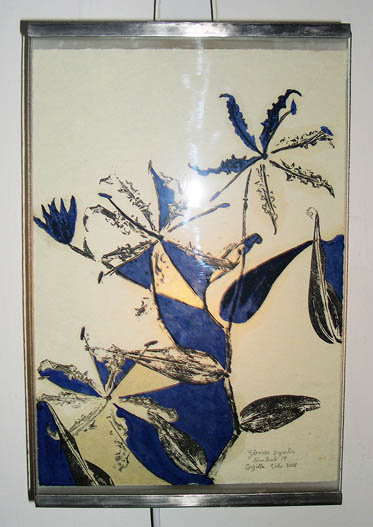 Gloriosa superba 14, 2008, blue flower print with with oil colour on Japanese paper (30 x 21 cm) in wall lamp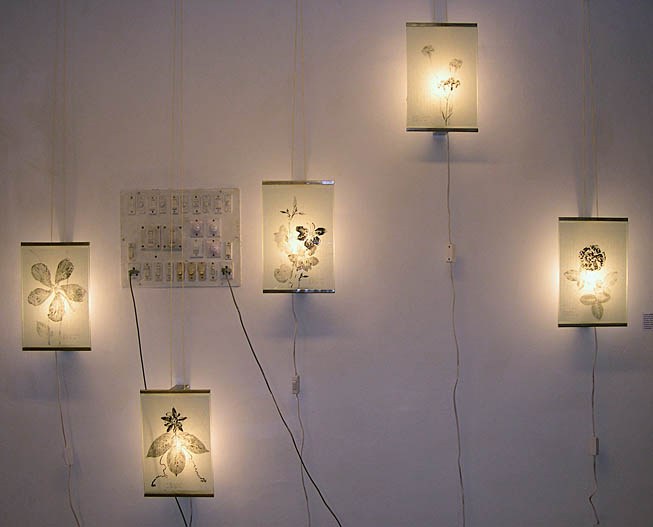 5 white flower prints with with oil colour on Chinese paper (30 x 21 cm) in wall lamp shades
My wall lamps fit for the presentation of art work in the size of 30 x 21 cm.
They look very nice as a single pieces, but also in series.
I have black+white and blue series awailable.

They spread a beautiful ambience, specially in dark corridors or in places where you like indirect and warm light.